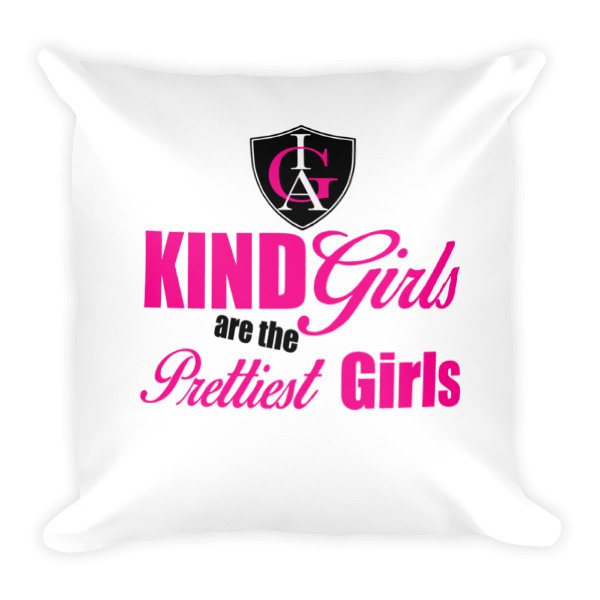 "Kind Girls" Square Pillow
SKU 000007-C01
Product Details
This soft pillow is an excellent addition that gives character to any space. It comes with a soft polyester insert that will retain its shape after many uses, and the pillow case can be easily machine washed. And it's completely cut, sewn and printed in the USA.
• 18"x18"
• machine washable cover
• concealed zipper
• printed on both sides
• pillow case cover: 80% polyester, 20% fleece
• pillow case insert: 100% polyester
Save this product for later
IGNITION
Ignite your daughter's leadership skills with an introduction into the Ivy Girl Academy.
- 4 Videos for your Daughter. The four leadership questions that can challenge her negative beliefs.
- 1 Video for Parents. The six mistakes every GOOD parent makes.
- Inspiring PDF printouts to help your daughter write her way to new confidence.
- A copy of Jessie Funk's book, "The Lost Art of Ladyhood."
-$47